ABOUT
PATRON
OHTV TEAM
AMBASSADORS
Thank you for visiting Our Heritage TV (OHTV). The channel is about covering Black and Asian contributions to UK society in the fields of art, civic service, civil rights, education, enterprise, entertainment, media, politics, science and sport since 1900 to the present day. It is both a celebration and critical look at our contributions and above all it is your chance to help record that history via the documents, videos, stories etc... that you share with us right on this Channel and Archive.
We want to make OHTV the default digital resource for understanding the impact Black & Asian life has had on the UK in the 20th and 21st Century. We do not cover the great contributions made before then but we will make references to these contributions across our platforms.
OHTV would like to thank the Sponsors of this Channel – the Heritage Lottery Fund for their support in funding and helping the channel concept to develop.
We would also like to acknowledge those who have contributed to the content of this channel including providing source of contents, training and invaluable advice. Take a look at our Digital Toolkit for guidance on how to use Our Heritage TV.
Our thanks also go to the Archives & Museums from across the Country, BBC History, the Black and Asian Studies Association, Black Cultural Archive, Oxford Companion To Black British History, Wikipedia, YouTube and the Archive Records from local and national media. And to our Patron and all our Ambassadors who have helped with their promotion and support of OHTV's work.
And don't forget, you can also access OHTV on the go on your mobile. Plus shortly from April 2018 via our special app that you will be able to download from the App Store and Google Play.
Without your support, your contribution we would not be able to effectively gather, record and broadcast a wide range of information covering black and Asian contributions to living in Britain over the past 100 years or more. So get involved and spread the word – Black History is not just for October and Asian History in the UK needs to be properly recognised as well. That is what OHTV will aim to achieve and it is a privilege to play our part in showing that we value the contribution that Black and Asian people have made to the great story of the United Kingdom since 1900.
Ewemade Orobator
President, Black Minority Ethnic Television Film Media, Founder of OHTV
Marika Sherwood
"When few were listening to the cause that the history of black people in the country was as important as any other, Marika continued to fly that flag. And when that flag was at risk, she and her colleagues founded the Black and Asian Studies Association. We now accept that flag with honour and vow to work with individuals and organisations to make the rich and significant Black and Asian history available 24 hours a day 7 days a week. And we honour Marika with the deepest possible thanks for the work she has championed from the early 70's to the present day"
Kevin McKenzie
Chief Executive, BMETVFM Charitable Foundation
In 1948 with that remained of her Jewish family, Budapest-born Marika Sherwood emigrated to Australia. Married and divorced, with a baby son she moved to a job in New Guinea. Then back to Australia to attend university part-time. Then to London, where she taught in schools, then travelled for a year, teaching English in Sicily for 6 months. Back in the UK she trained as a counsellor and worked with students at a London polytechnic.
She then began researching aspects of the history of Black peoples in the UK. Offered work at City College in Harlem, she worked in New York for five years, then returned to the UK to continue researching. She taught part-time courses at Open University and Birkbeck College, University of London, before being appointed as an Honorary Research Fellow at the Institute of Commonwealth Studies, (part of the School of Advances Studies, University of London) by Professor Shula Marks.
In 1991 Marika Sherwood was one of the founders of the Black and Asian Studies Association, and edited the BASA Newsletter until 2007; she also organised annual conferences and monthly seminars at the Institute.
Videos
An introduction to Marika Sherwood, Patron of OHTV –
Click Here
Marika Sherwood : My Career –
Click Here
Marika Sherwood : Why I chose Black & Asian history –
Click Here
Sherwood is the author of a number of books and articles; her most recent books are After Abolition (IB Tauris 2007); Malcolm X: visits abroad April 1964 – 1965 (Savannah Press 2010); The Origins of Pan-Africanism: Henry Sylvester Williams and the African Diaspora (Routledge, 2010); World War II: Colonies and Colonials (Savannah Press, 2013).
She is currently working on articles on the much neglected World War I campaigns in Africa in which perhaps up to a million people might have died; on a booklet on the work of the West African National Secretariat (1945-48), founded by Kwame Nkrumah, et al. to foster African unity and independence. 2015 will also see the publication of her articles on WWI in Africa: 'An information "black hole": World War I in Africa', László Z. Karvalics (ed) Information History of the First World War (UNESCO).
Ongoing projects Marika will be involved in will include work on the West African National Secretariat and a GVCSE curriculum on 'Migration' with three colleagues for the OCR Exam Board.
Meet the team who make OHTV happen:
---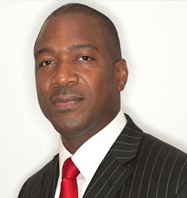 Kevin McKenzie - President
Kevin worked for Sony Music for 13 years as a Record Company Executive where he received numerous awards for excellence in his field.
Kevin has ran several businesses from the age of 23 and is founder and director of a successful commercial cleaning company and has been responsible at the majority of the companies major contract successes in the cleaning of large multi-tenanted buildings.
Kevin is very active within the industry being a member of British Institute of Cleaning Science (BICS) and was recently made a Freeman of London and is a member of the prestigious Livery Company, the Worshipful Company of Environmental Cleaners, the lead body for awarding the Building Cleanability Awards
---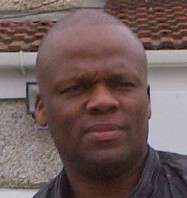 Ewemade Orobator - Chairman
Ewemade is the founder of Our Heritage TV (OHTV) and the President of the Black Minority Ethnic Television Film and Media organisation (BMETVFM) that was formed in 2003. He is also co founder of the new Secondary School in Croydon – Harris Invictus which opened in September 2014.
The inspiration behind OHTV was to end, once and for all, what he saw as " the dubious concept of Black History Month". Ewemade feels that Black history was too important and too rich for it to be celebrated at one particular time of the month. With the 24 hour 7 days a week availability of OHTV , its wider focus on all aspects of black history in the UK since 1950, this has been achieved.
---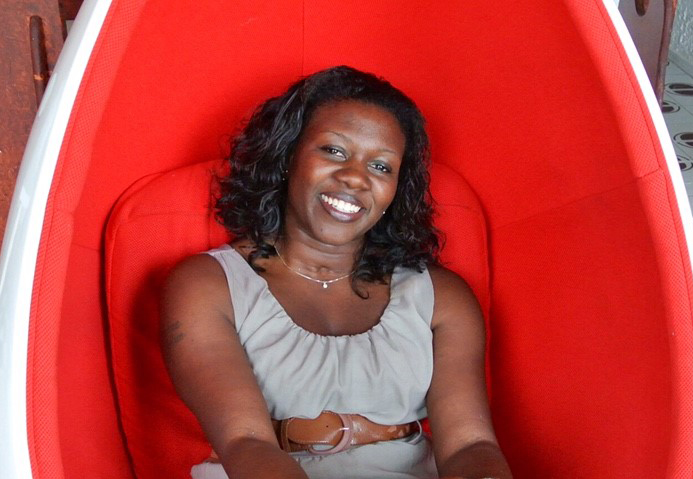 Sabrina Ben Salmi - Founding Project Manager
Is a proud mother of who she refers to as her fantastic 5. She's a passionate social entrepreneur, Author, Multi award winner, Access Conciousness Bars Practitioner, NLP Practitioner and passionate about youth entrepreneurship. Her two eldest children have been published authors since the age of 11 and 7 and now public speakers and youth coaches etc. Sabrina has been featured on international media platforms (Arab, Radio and newspapers) for her work with single parent families which was fortunate to catch the attention of The Secret Millionaire (Channel 4 show).
---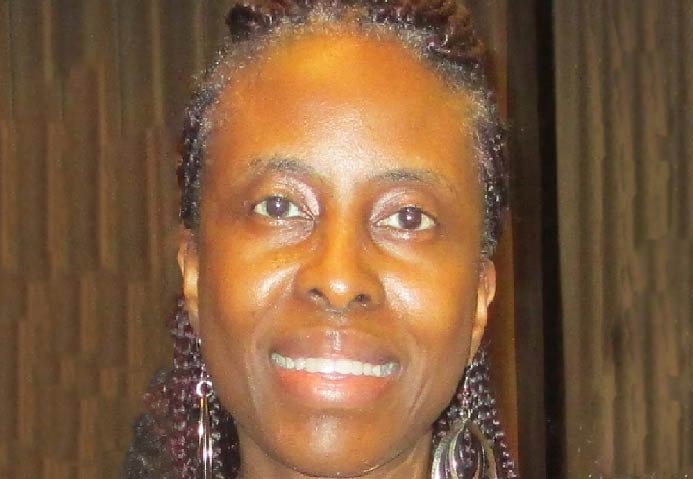 Abigail Bernard - Lead Research (Pre 1950)
Abigail Bernard has over 10 years of experience specialising in factual television research, oral history, community heritage, documentaries and genealogy projects.
Projects worked on have included BBCTV 'Black History of Britain' (midwifery episode), Lewisham Council's Black History Month and 'Many Rivers To Cross' book about Caribbean workers contributions to the NHS.
---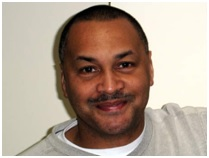 Brian Dickens MBE - Lead Research (Post 1950)
Brian Dickens MBE is a former director of the North Lambeth and North Southwark Sport Action Zone, and is currently the Community Development Advisor and Trustee for the Black Prince Trust.
Brian has been instrumental in the research work for Our Heritage TV and in particular playing a leading role in the development of the Heroes (and 'Sheroes') section of OHTV.
---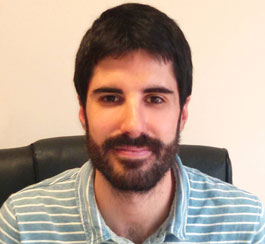 Alvaro Garcia - Community Outreach Manager
Having studied Journalism and Marketing, Alvaro Garcia's career has been principally focused on communication.
He has international experience which has involved working on projects in many countries such as United Kingdom and Spain. Amongst others, Alvaro has worked on projects from diversity, history, media and entertainment, to health and the non-profit sector.
Take a look below for more information about our Ambassadors:
---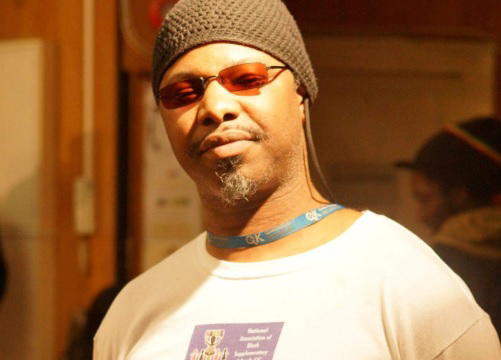 Nia Imara
Nia Imara first got involved with supplementary education for children of Afrikan heritage back in 1992 at the age of 24 after hearing a request for assistance for the Nubia Foundation Saturday School which was based at the New initiatives Community Centre in Stockwell, South London, on a community radio station.
---

David Van Sertima
I have been working in the renewables, cleantech and the finance industry for the past five years as a director, finding projects across the world in: solar, wind, biomass, ocean energy & oil cleanup, conducting due diligence, strategy and funding projects for power generation.
---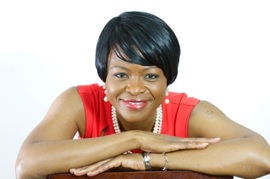 Althea Grant
Miss Grant is fast emerging on the public speaking . She was chosen to speak at the National Achievers Congress hosted by Success Resources, probably the most successful event organizers in the World. Althea has spoken in London and Africa sharing the stage with many great speakers notably legends such as, Anthony Robbins, Les Brown, Sir Richard Branson, T Harv Eker, Donald Trump, Robert & Kim Kiyosaki, Raymond Aaron, Brendan Burchard, Seb Coe, Dr De Martini and many more.